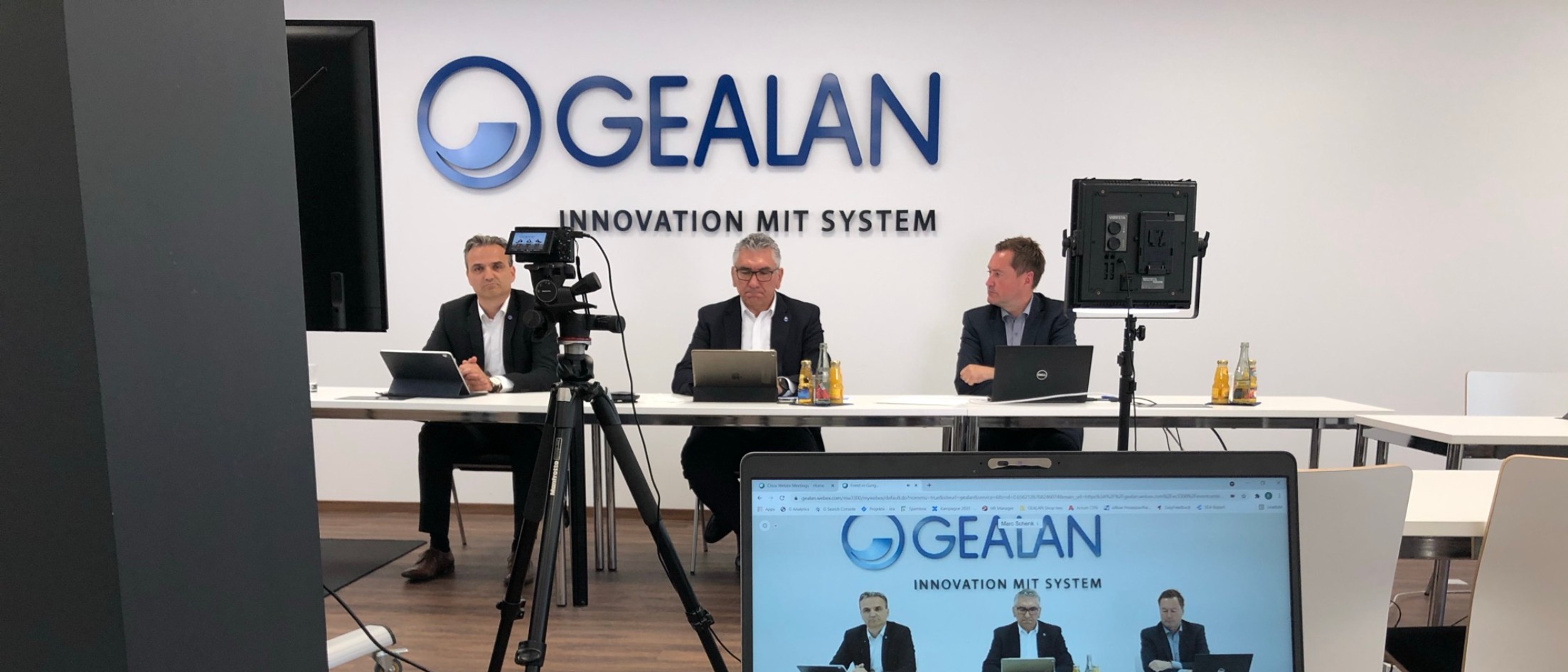 GEALAN continues growing and investing in the future
Even in these challenging times, GEALAN Fenster-Systeme continues to invest in innovation and infrastructure. The PVC system provider is following its vision and mission to keep growing and inspire people more than ever in the future by standing for systematic innovation.
While Covid-19 has now been a challenge to the global economy for almost 18 months, a tense situation in the marketplace owing to scarce and increasingly expensive raw materials has been an additional problem for several months now. Despite these turbulent times, GEALAN managed to stabilize quickly after a two-month slump in sales in the spring of 2020 – since then, the PVC systems provider has been back on track for growth. By the end of the coronavirus year 2020, GEALAN's turnover had increased from 239 million euros in 2019 to 245 million euros in 2020. And the trend is continuing: at the end of May 2021, GEALAN can already report a further growth in turnover of around 35 per cent (compared to the end of May 2020).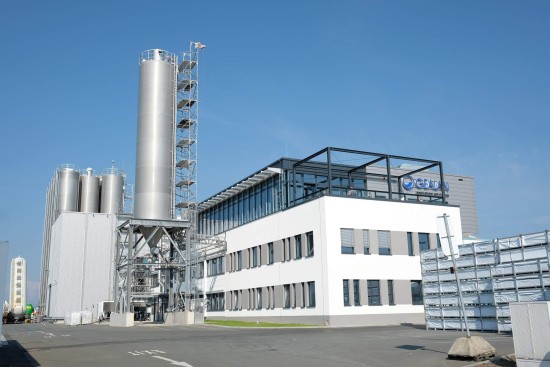 Production site in Tanna, Germany
"We managed to really focus on our partners and customers even in these difficult times"
"In these challenging times, we've been very quick to find new solutions and have continued developing even in the face of resistance. GEALAN launched not only new systems and products in 2020 and 2021, but also digital tools. And when every face-to-face trade fair was cancelled in 2020, we created our own virtual exchange platform with our Digital International Future Forum. We've also received several awards, for example the FLG Oscar as the best supplier in the industry and the Heinze Award for our BIM solution. This shows that even in hard times, we've managed to really focus on our partners and customers, to support them flexibly, quickly and precisely and to inspire them with our innovations", says Ivica Maurović, spokesperson for GEALAN's management, summing up recent months. He promises: "We continue to develop and grow, and we will continue to support and inspire in the future – that's in our corporate DNA".
Investments in the double-digit millions
Numerous investments in these times underpin this. "GEALAN has invested more than 15 million euros across the group – even in the challenging year that was 2020", explains Tino Albert, GEALAN's Managing Director for Technology and Finance. Among other things, the in-house tool shop at our headquarters in Oberkotzau has been digitalized and a new training workshop, two cafeterias, new storage areas and a new employee car park have been built. In addition, a new recycling plant was recently put into operation, which now cleans and sorts crushed scrap profiles automatically, which were previously cleaned by hand.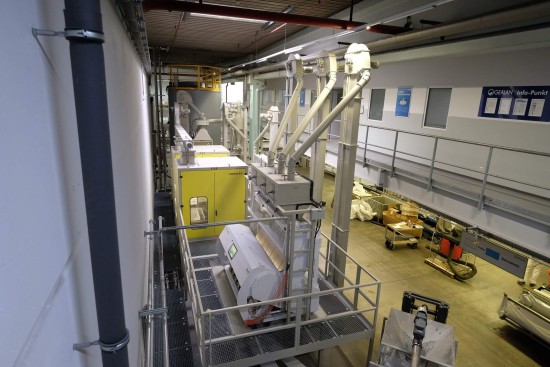 Recycling plant at the production site in Tanna
Since spring 2021, the new cafeteria has been open at the site, where employees can get snacks, lunch and drinks at reasonable prices in a modern atmosphere, generously subsidized by GEALAN.
At the Oberkotzau site, the digitalization of the in-house tool making was recently advanced decisively: Here, new software solutions and processes will save significant time and costs in the future. A new spacious parking lot with 240 parking spaces has been available to employees at the site since November 2020, equipped with several future-oriented electric charging stations. The most recently completed investment: Since the beginning of June 2021, employees in Oberkotzau have also been able to enjoy meals in the newly created cafeteria.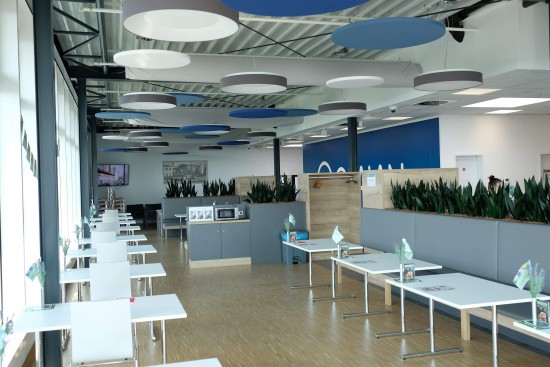 Cafeteria at the production site in Tanna
Around 16 million euros for investments in 2021
For 2021, a further 16 million euros have been earmarked for the group as a whole, with which GEALAN will continue to position itself for the future. This includes machinery expansion in toolmaking, more capacity and new technologies in the recycling process, further optimization of delivery performance, a research laboratory at our Tanna site and a new high-bay warehouse, which will be built within the next two years.
Above all, GEALAN's people should also benefit from these investments: optimized working conditions and state-of-the-art technical equipment enable our employees to contribute their knowledge and skills in the best possible way. Through investments such as our new training workshop in Tanna, young people in particular will find an optimal working environment for learning and expanding their personal skills.
On the way to the future
Despite the pandemic and the shortage of raw materials, the plastic systems provider is continuing its vision and mission to develop, grow and inspire people with innovative solutions. With the described investments in challenging times, GEALAN Fenster-Systeme is also making a clear commitment to the Oberkotzau and Tanna locations and showing the people in the region: GEALAN will continue to provide the framework for the world of windows.
Learn more about GEALAN on the website.
visit website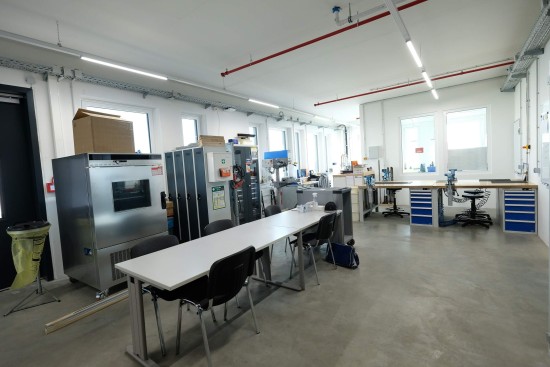 Training workshop at the production site in Tanna