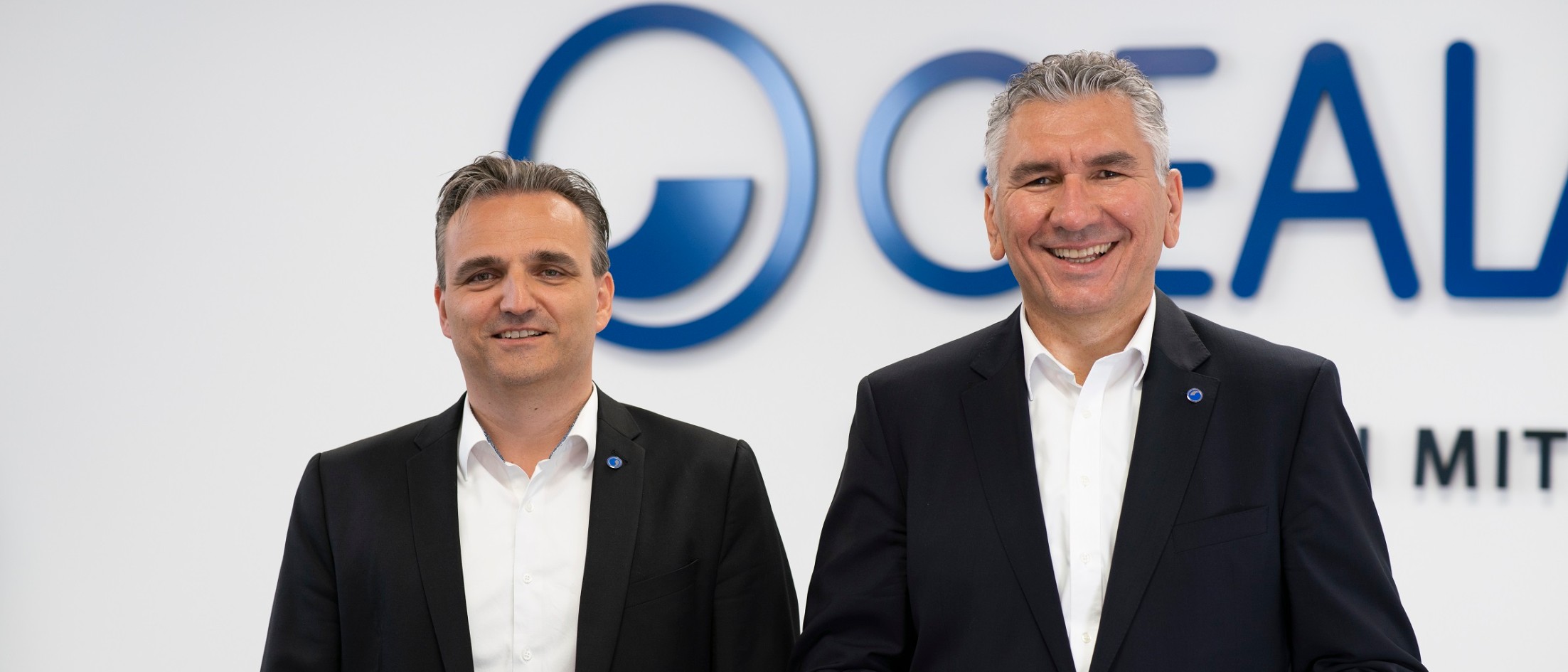 GEALAN reports positive annual results
30% increase in turnover expected
Despite numerous challenges, GEALAN Fenster-Systeme has once again made 2021 a successful one: compared to 2020, a boost to turnover of over 30 percent is expected by the end of the year. And this despite the fact that in the last twelve months not only the coronavirus pandemic made business difficult, but also extreme trends in the raw materials market demanded new solutions from the PVC system provider.
At GEALAN, the first round of thanks after another challenging year goes to those who keep the business running every single day: "The commitment displayed by our employees was once again enormous", sums up Ivica Maurović, Spokesperson of the Management Board and Managing Director for Sales, Marketing and Systems Development at GEALAN. "We would like to take this opportunity to thank them in particular. Thanks to the dedication and flexibility of all our colleagues, we've been able to react quickly and professionally to every development and offer our partners and customers our usual dependable service at all times".
Being courageous on the raw materials market
he GEALAN Group's turnover grew by more than 30 percent in the year of upheavals that was 2021. A development that couldn't have been foreseen in this way. The biggest hurdle on the way to these excellent figures was the rampant raw materials market. Procuring materials for production was a Herculean task, and prices shot through the roof.
The fact that the PVC system provider headquartered in Oberkotzau coped with these challenges as well as it did has several reasons – besides the commitment of its staff: "We've been courageous on the raw materials market and made advance payments in order to remain a reliable partner for our customers. In this way, we were able to maintain a good ability to delivery throughout the year, given the circumstances", says Ivica Maurović, explaining a strategic milestone of recent months.
Investments in the double-digit millions
On the other hand, GEALAN has also invested heavily in new products and infrastructure in 2021 in order to keep growing and to establish itself as a pioneer: with GEALAN-LINEAR, a new profile system was launched, and further system solutions are imminent and scheduled to make their debut in 2022. In the middle of the year, there was an Oscar from the Window Performance Association as the best supplier in the industry. GEALAN's BIM data offering was awarded the ARCHITECTS' DARLING Gold Award as the best solution within Germany's construction industry for the second time in a row.
Numerous construction measures were either completed or initiated in 2021, as Tino Albert, Managing Director for Technology and Finance, explains: "At our Tanna production and logistics site, we moved into our new head building in spring, which houses modern offices, additional warehouse spaces, a training workshop and a new canteen. We also invested in a new recycling plant in Tanna. Construction work on a new raw materials storage depot got underway recently. And the start of construction of our next lighthouse project, a new high-bay warehouse, is set up for 2022. We've invested 17 million euros in 2021 alone to continue to grow and become even better. Next year, we're even planning on investing 23 million euros".
Growing commitment in the region
Another important milestone of the past year is the expansion of GEALAN's commitment to its region. In the middle of the year, GEALAN was presented as the new main sponsor of the Upper Franconian running event series Rockman Run, and a little later the #GEALANTeamSupport campaign was launched, in which clubs from the region and their selected projects are sponsored with 1,000 euros three times per year. GEALAN's commitment to third-division handball club SV 04 Plauen-Oberlosa, officially announced in September, fits seamlessly into the targeted support of local clubs and events by the PVC system provider.
Ivica Maurović: "We at GEALAN, with our locations in Oberkotzau in Upper Franconia and Tanna in Thuringia, only 35 kilometres away, are part of our region – and very much connected to our homeland. It is thus a matter of course for us to promote what makes this region special. In the end, we also benefit again from a healthy, strong and visible region". GEALAN's two managing directors are aware that enormously challenging years like this past one need not always end so successfully: "In 2021, we were able to show what we're capable of achieving and have positioned ourselves well for a market future that's very difficult to predict. We have confidence in our own potential, but we also know: you need to keep developing and growing in order to be able to cope with future challenges as well. We won't rest on the laurels of recent months". While Tino Albert adds: "We've shown what we can achieve together with our colleagues and with our partners. The right direction has been identified and taken. We as GEALAN have taken the next step in 2021 and continue preparing for the future".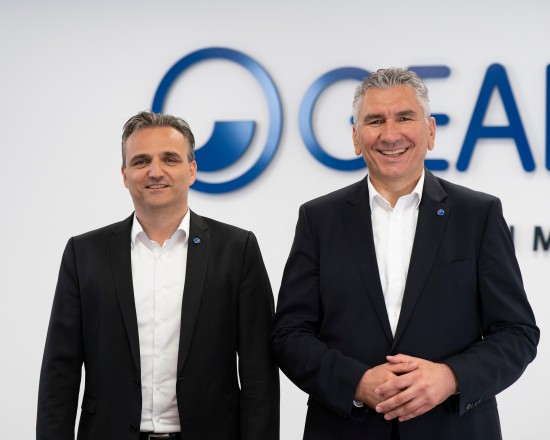 Proud and grateful that GEALAN has mastered a challenging 2021 so well: Tino Albert (Managing Director Technology and Finance, left) and Ivica Maurović (Spokesman of the Executive Board and Managing Director Sales, Marketing and Systems Development). Photo: GEALAN