undefined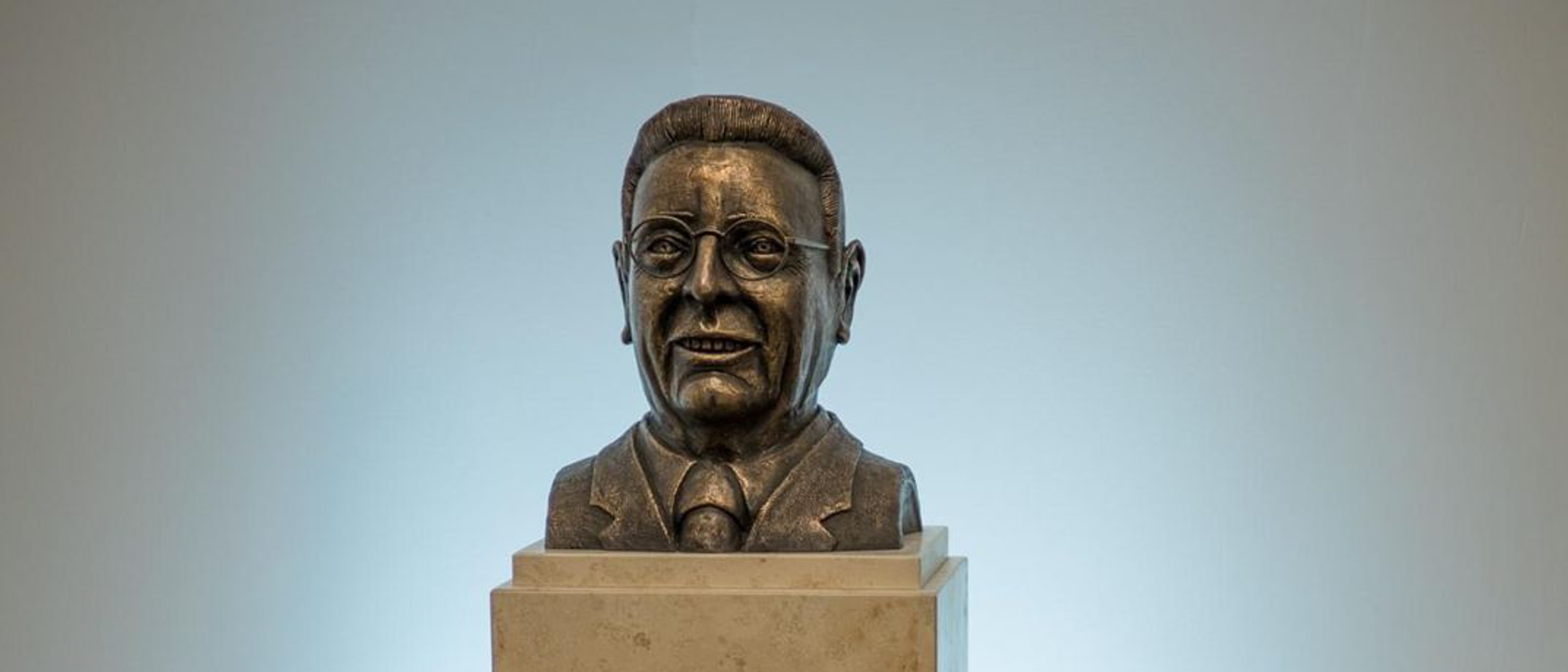 Honoring Heinrich Laumann
Bust of Heinrich Laumann unveiled
With a bronze sculpture in the Welcome Center at the company headquarters in Sendenhorst, we would like to contribute to keeping the memory of our company founder alive. An entrepreneur with vision, who always kept his down-to-earth, friendly manner - this is how VEKA employees and also all business partners knew and appreciated Heinrich Laumann.
The bust was created by the Sendenhorst artist Bernhard Schemann. He was closely accompanied and advised by Elke Hartleif and Andreas Hartleif, daughter and son-in-law of Heinrich Laumann. The result is a work of art that invites us to recall the work and personality of our company founder.
It all began in 1969 when Heinrich Laumann took over the VEKAPLAST company in Sendenhorst. At that time with only 8 employees and specialized in the production of roller shutters and building profiles. Heinrich Laumann then quickly focused on the PVC window as a product of the future and gave the impulse for the development of the first window profile system. With this visionary idea and foresight, Heinrich Laumann laid the foundation for an unprecedented entrepreneurial success story.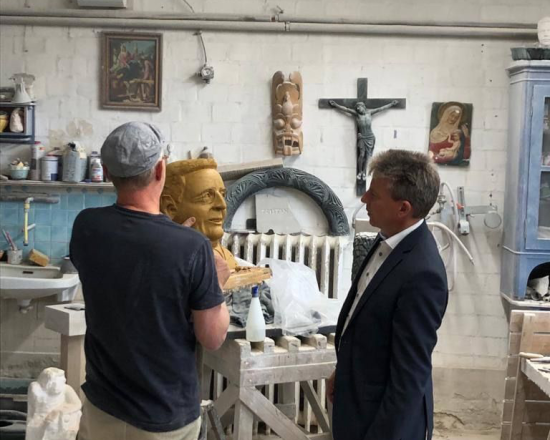 Bernhard Schemann & Andreas Hartleif
His high level of social responsibility was also reflected in his commitment to charitable work. In 2008, together with his wife, he founded the "Heinrich and Rita Laumann Foundation", which to this day supports old and sick people. Laumann was also an honorary citizen of the town of Sendenhorst and holder of the Federal Cross of Merit on Ribbon, which was awarded to him for his great services to the development and expansion of his company and to the town of Sendenhorst and for his entrepreneurial and personal commitment to people and nature. In the future we will continue his life's work with due respect and entirely in his spirit.
With courage and passion, Heinrich Laumann built up VEKA and, together with his employees, led it to extraordinary national and international success over the years. Throughout his life, he was appreciated for his great sense of responsibility, his entrepreneurial foresight and his keen sense of what was feasible. His friendly and down-to-earth way of dealing with people, acting successfully while keeping an eye on the big picture, made him an outstanding entrepreneurial personality.
Heinrich Laumann was able to motivate people and win them with ideas. With wise decisions and innovations, he left his mark on an entire industry. The development of an own plant for the recycling of PVC windows is just one example of his entrepreneurial foresight. This pioneering work, which began back in 1993, is still the key to a sustainable approach to PVC windows. Today, around 6,200 employees at 40 locations on 4 continents owe their jobs to his foresight and perseverance.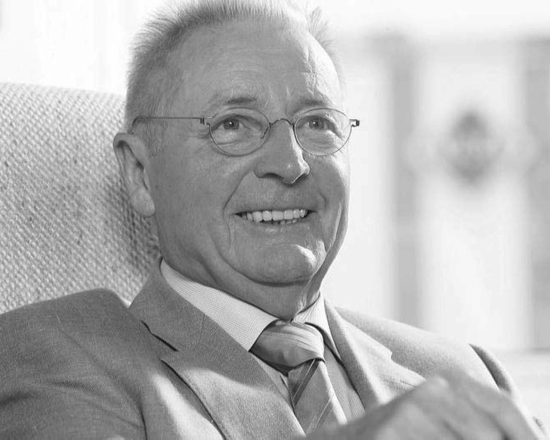 Heinrich Laumann, company founder