undefined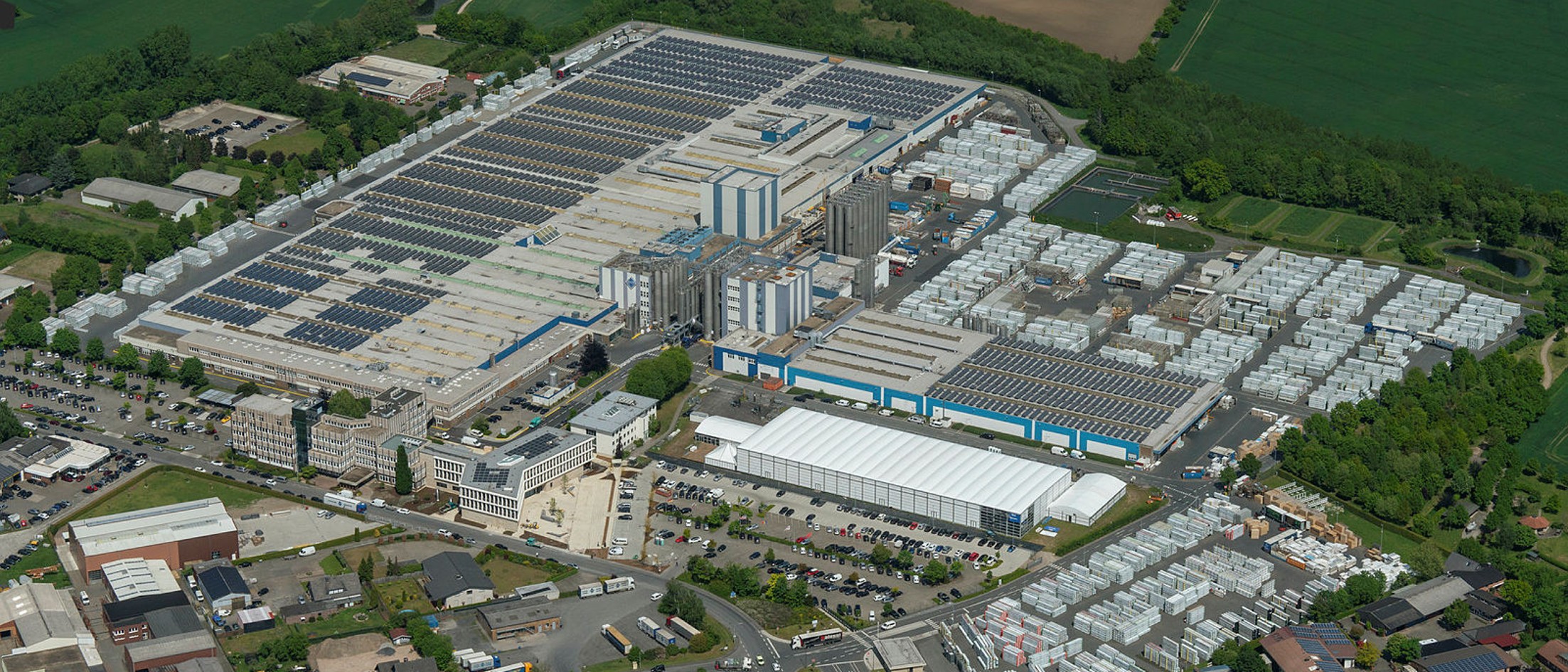 VEKA is officially world market leader
Every year, the German magazine Wirtschaftswoche, in cooperation with scientists from the University of St. Gallen, compiles a World Market Leader Index: a list of German companies that are world leaders. This year, we were officially named world market leader in the field of PVC profile systems for windows and doors.
The basis for the assessment as world market leader is the annual turnover. This must amount to at least 50 million euros and 50% of it must be generated abroad on at least three continents. In addition, the owners of the company must be at least partially based in Germany.
Alongside a total of 458 German companies that can claim the title of world market leader, we were able to secure the top position among the systems providers. With sales of 1.1 billion euros, 80% of which were generated in export markets on four continents, we can now officially call ourselves world market leader.
"We are very pleased to be included in the best list and see this as confirmation of our strategy of placing partner companies worldwide at the center of everything we do. After all, we measure our success by the success of our partners," says Josef Beckhoff, Member of the Board of Management for Sales and Marketing.
Our partners' needs come first
With us, both the systems and the services for window manufacturers worldwide are tailored to the individual requirements of the respective markets. "As a strong and reliable partner in the window market, we can offer our fabricators a complete package that gives them the decisive edge in the fiercely competitive market. In doing so, we focus on occupying the right topic areas and offering solutions that precisely meet the needs of our partners," explains Josef Beckhoff.
Quality as a competitive advantage
In addition to innovations that are already setting the standards for tomorrow's window technology, the quality of VEKA profiles is our most important unique selling prosposition. Thus, we adhere to the highest quality standards for window profiles valid in Europe: VEKA Class A quality with wall thicknesses in accordance with DIN EN 12608. This gives our partners a decisive competitive advantage in the market. After all, not only architects but also building owners today are placing increasingly high demands on the performance of window profiles. Our partners can be sure that they will continue to meet these requirements in the future.
However, our quality promise goes far beyond the profile systems and also includes constantly ensuring the success of our partners. Our key strengths are the wide variety of systems with virtually unlimited design options, our unique delivery strength and the recycling concept for PVC profiles that we have been practicing for over 25 years.
We naturally want to maintain our status as world market leader in the long term and further extend our lead. To achieve this, our innovative strength plays a decisive role. Currently, surface technology in particular is finding its confirmation, as well as solutions in the field of digitalization and automation, but also hybrid system developments such as VEKA AluConnect, provide a good basis for continued success.