undefined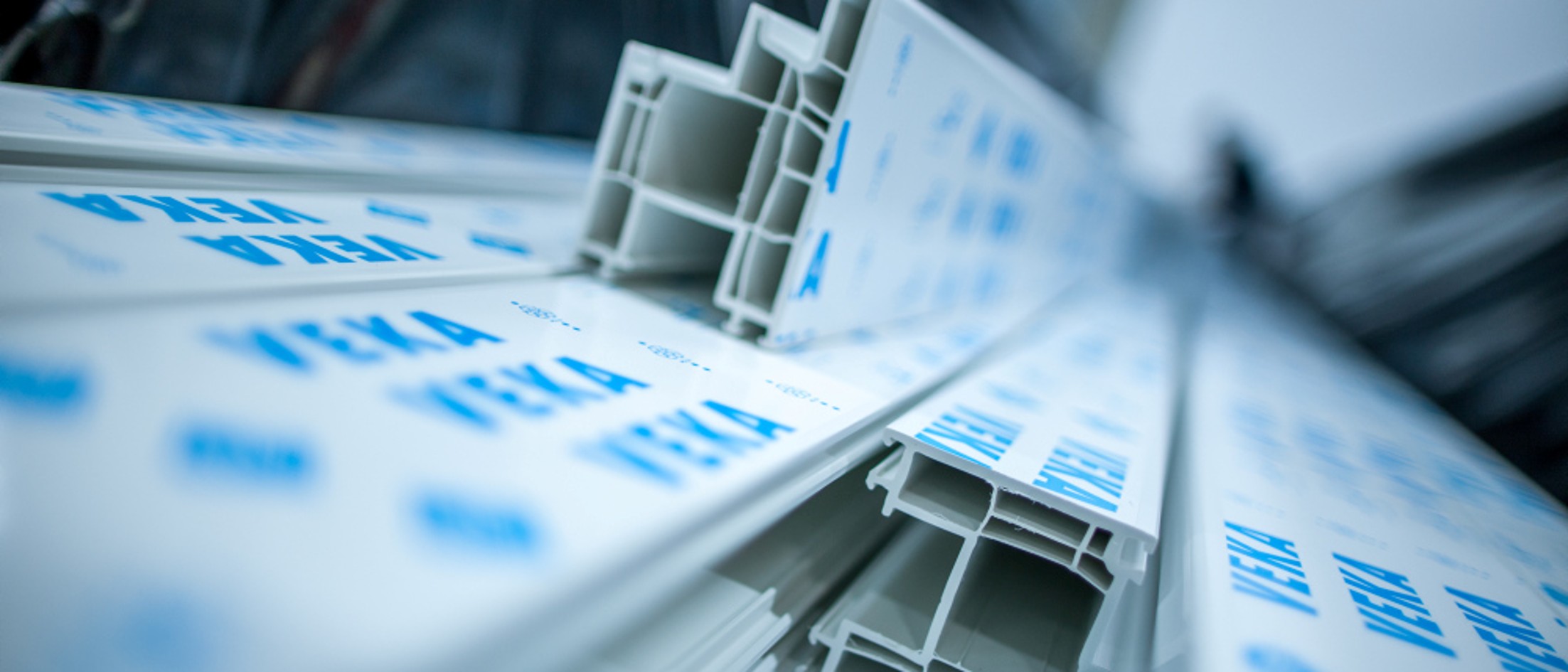 VEKA plc focuses on recycling
This month, our subsidiary in the UK, VEKA plc, unveiled plans to expand the use of recycled material beyond the existing Infinity system. In doing so VEKA plc is leading the way for the future of PVC recycling. We have been practicing sustainable circular economy for more than 25 years.
VEKA has always been a leader in recycling and sustainability. In 1993, the first VEKA recycling plant was opened in Germany. Then in 2007, VEKA Recycling opened the first window recycling plant in the UK. Last year, VEKA Recycling invested £150,000 in six new silos to increase the storage capacity of its state-of-the-art recycling plant in Wellingborough, making it the most modern recycling facility in Europe.
VEKA plc is considered a pioneer in the recycling of PVC in the UK, introducing the Infinity profile back in 2010: a specially sustainable system containing up to 80% recycled material. In the coming months, VEKA plc will begin to introduce recycled material in a number of key profiles, starting with window sills, followed by frame extensions with the potential to expand further during the year. We, as the VEKA Group, are also committed to further advancing the use of recycled PVC in the coming years.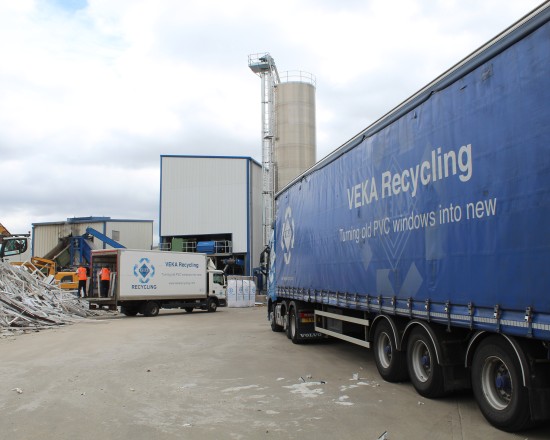 VEKA Recycling plant in Wellingborough
CSR as strategic initiative
"Recycling and sustainability are a core focus as part of our overall CSR commitment and a key objective, both for VEKA plc and for the VEKA Group as a whole," said Dawn Stockell, Marketing Director at VEKA plc in Burnley. For this reason, investments have been made to future-proof VEKA products and increase co-extrusion capacity by replacing obsolete tools with co-extrusion tools This allows more recycled PVCu to be used.
Simon Scholes, Managing director of VEKA Recycling in Wellingborough, added: "We have invested £15 million in our Wellingborough plant - ensuring we continue to lead the way in recycled PVCu. Our products are as close to virgin PVC as you can get."
Obtaining recycled PVCu of such high quality requires a certain amount of effort, which ultimately does not result in a more cost-effective material. In fact, the use of recycled PVCu is cost-neutral. However, it carries an important ethical message. In the past, recycled products were often considered second-rate. That has nothing to do with today's PVCu. The recycled product today is much better, because it is suitable to be used again and again: A window frame installed today will last 40 years, with a single window or door frame offering up to 350 years of use. "In fact, the recycled products, that are installed now, will have to be recycled by my successor's successor. That's a lasting legacy I can be proud of," Scholes concludes.