undefined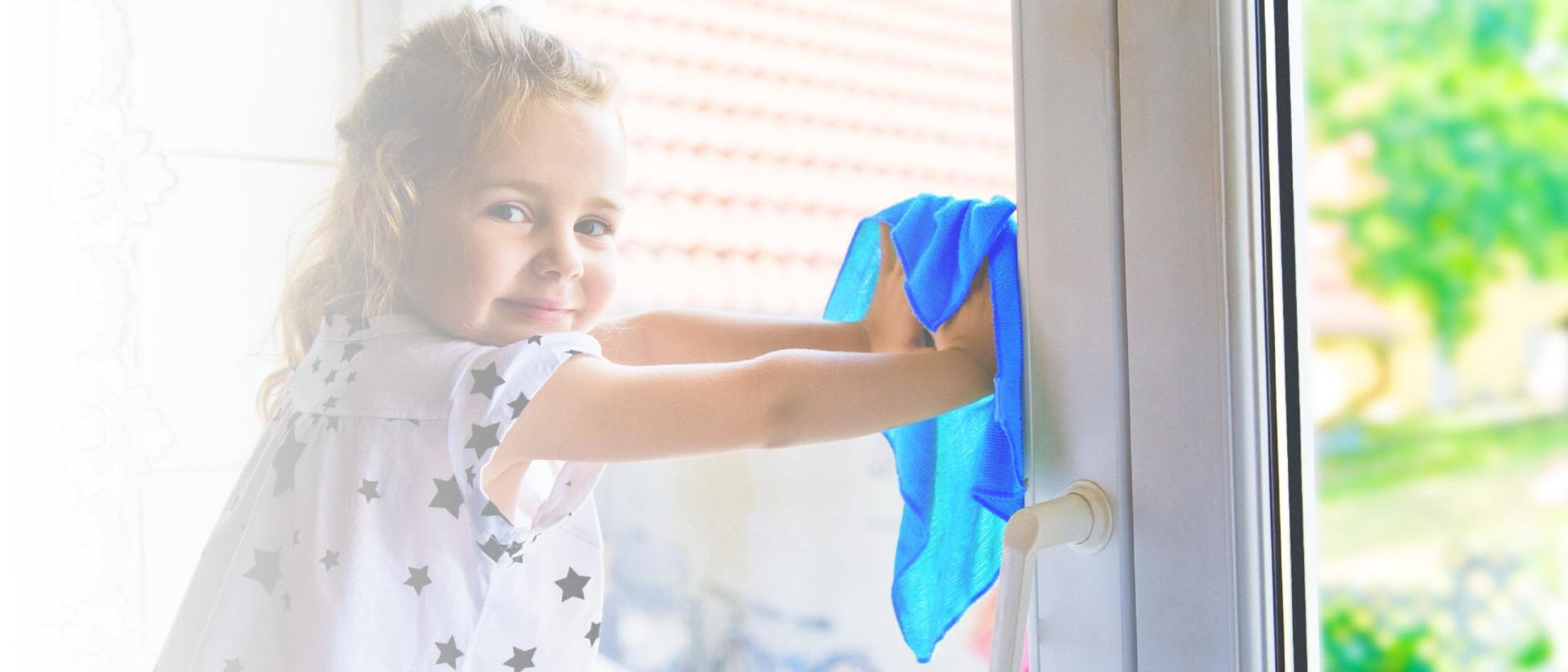 Perfectly maintained windows with VEKAPRO
To ensure that our partners can also present themselves as competent experts when it comes to window care, we have now introduced our newly developed range of high-quality cleaning and care products: VEKAPRO.
VEKA profile systems convince not only by reliable functionality, but also by an attractive appearance over decades. Generally speaking, PVC windows require very little maintenance. With appropriate care and regular cleaning, building owners can now maintain high-quality building elements even more easily.
"A major advantage of vinyl windows is that they are already very low-maintenance. With the new VEKAPRO cleaning and care products, our processing partners are also expanding their expertise in this area. This allows them to offer their customers easy-to-use and tested solutions that permanently ensure a flawless appearance of their high-quality windows," says Josef L. Beckhoff, Board Member for Sales and Marketing, on the market launch.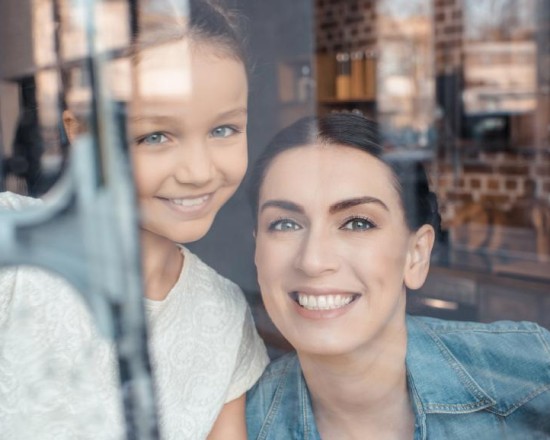 Close cooperation with SONAX
During the development of the new care products, we cooperated closely with the specialists from the renowned German manufacturer SONAX. The result is a comprehensive product range that includes the optimum product for every aspect of window care: From regular cleaning to intensive cleaning, to sealing and hardware care. All VEKAPRO cleaning detergents are not only highly effective, but also extensively tested. This means that PVC profiles are cleaned thoroughly and gently. The suitability of the cleansing products has been reliably verified by extensive weathering tests.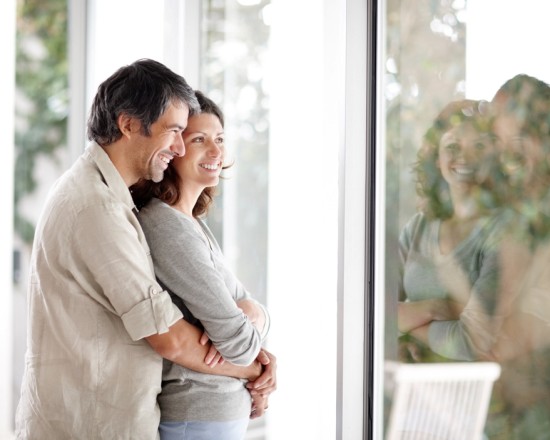 Product range for cleaning and maintenance of PVC windows
Many consumers are unaware that aggressive glass cleaners or non-purpose cleaners contain acid, which can cause permanent damages, if residue is left on the PVC frame after cleaning. That is why we have developed VEKAPRO DailyClean: A universal cleaner for regular cleaning of the entire window. The detergent can be used without hesitation for glass and frames, both for colored and white PVC profiles.
In case of more severe dirt, we recommend the intensive cleaners VEKAPRO XtraCare white and VEKAPRO XtraCare color for white and colored windows. In each case, the cleaners are perfectly matched to the different properties of the surfaces. To protect cleaned, unfoiled window profiles, VEKAPRO SuperFinish has been developed as a special sealant which, after simple application, provides long-term protection against environmental influences by allowing rainwater to roll off without leaving any residue.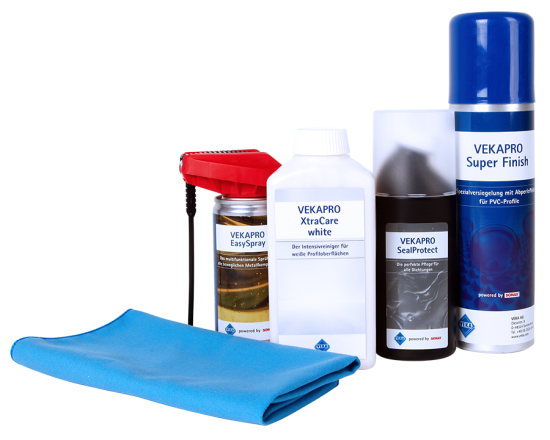 Product range of VEKAPRO
The range is completed by VEKAPRO SealProtect, which is easy to apply thanks to a special applicator, and VEKAPRO EasySpray multifunctional spray oil. This was specially designed for the fittings and movable metal parts on the window. The high-quality and versatile microfiber cloth VEKAPRO SpecialCloth rounds off the range.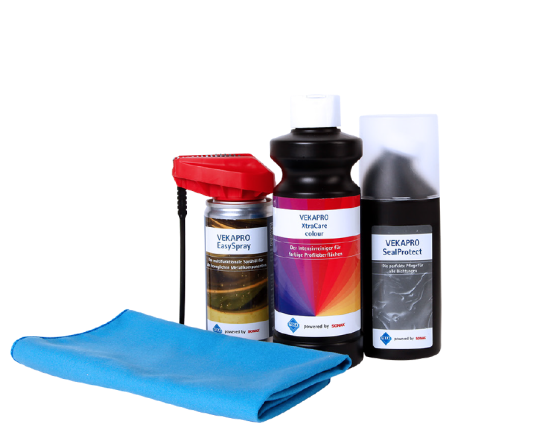 Product range of VEKAPRO
Consumers can obtain the new VEKAPRO products from their local VEKA partner. The cleaning and care products are available both individually and in various sets.
On the newly developed website, consumers can find practical application tips and videos as well as safety data sheets for the individual VEKAPRO products. In addition, QR codes are attached to the labels of the products, which can be used to quickly access the website with all mobile devices.
visit website