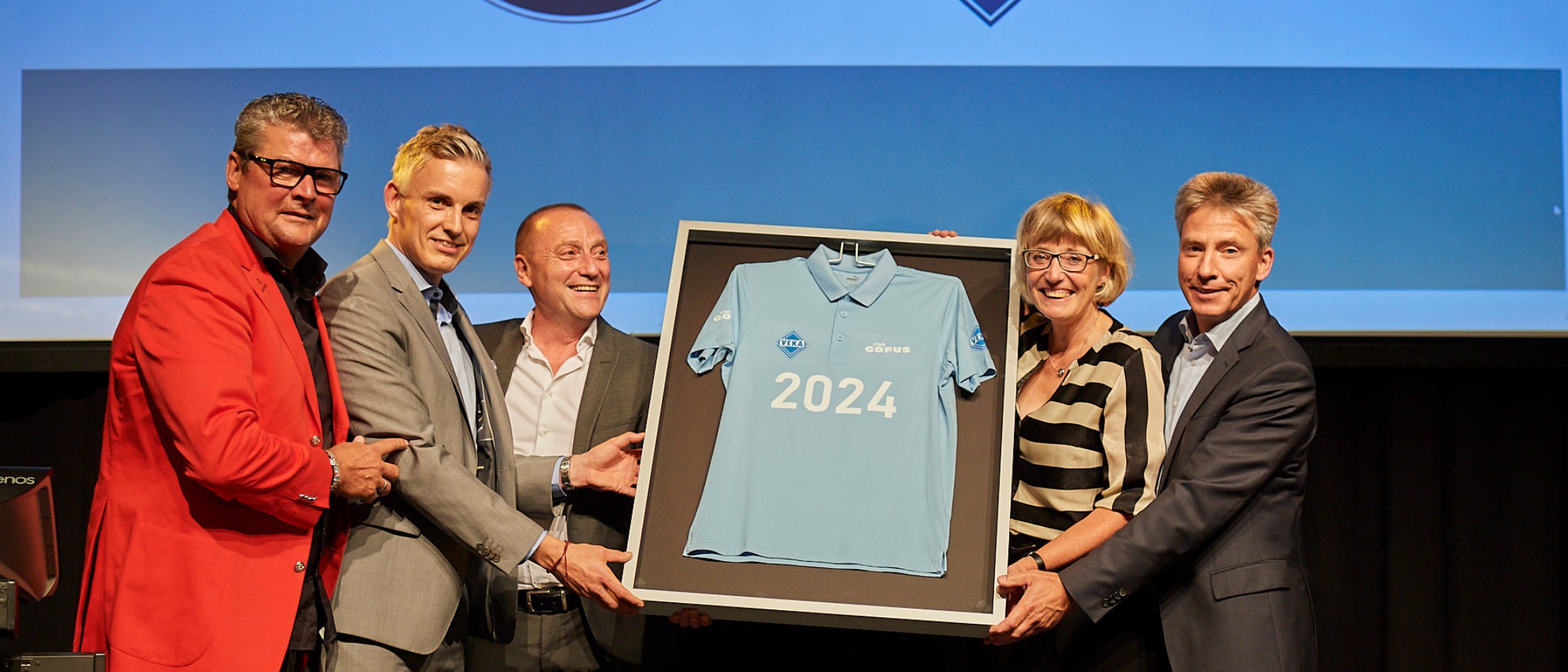 VEKA is main sponsor of the German initiative PLATZ DA!
To save playgrounds and football fields
Playgrounds and football fields are important places for children and young people - for meeting friends, exercising and doing sports. These places are of enormous importance for the socialization and everyday life of adolescents. Unfortunately, the cities and municipalities often lack the funds to maintain the places. Therefore, VEKA AG will support the German initiative PLATZ DA!, which has set itself the goal of saving playgrounds and football fields, as the main sponsor for the next three years. The initiative was launched by the GOFUS association. Around 500 members of the association are active and former footballers, handball players and other athletes.
CSR as a core element of our corporate strategy 2025
With our Strategy 2025, we have once again underlined our own commitment to being a leading company in the area of CSR (Corporate Social Responsibility). As the VEKA Group, we are committed to a future-friendly corporate development. That is why we are supporting the rescue of dilapidated playgrounds and football fields in Germany over the next three years. "We care and take responsibility for the social concerns in our environment. The promotion of children and young people has a particularly high priority. The fact that this project creates offers for the area of sport and exercise appeals to us even more," said Andreas Hartleif, Chairman of the Board.
A who's who of the football and sports world
The German PLATZ DA! initiative originated in 2001. Norbert Dickel, ex-professional and now stadium spokesman and event manager for Borussia Dortmund, had the unusual idea to found a golf club for professional footballers - and was soon able to win over numerous well-known personalities for the project.
In the meantime, the membership list of GOFUS reads like a who's who of the German football and sports world. Coaches like Hansi Flick, active professional footballers like Thomas Müller and Mats Hummels, former footballers like Roman Weidenfeller and Olaf Thon, managers like Oliver Bierhoff and Klaus Allofs as well as legends like Uwe Seeler and Franz Beckenbauer - they all get involved together for a good cause.
All profits from GOFUS events go to the PLATZ DA! initiative, which supports children and young people according to their age: Playgrounds are repaired for the youngest and football fields for older children and teenagers. In the first 14 years, more than 200 projects have been realized. More than 9 million euros have been invested together with partners, cities and municipalities. "We are very happy that with VEKA we were able to win a partner who not only shares the same values and goals as we do, but also lives them by supporting specific measures," says Nico Rulfs, Managing Director of GOFUS.
Employees become "playground rescuers"
As the main sponsor, VEKA will ensure that the work of the PLATZ DA! initiative is on a secure basis. With its support, the company wants to build on the work done so far and, together with GOFUS and other partners, give even more children and young people a very special treat - with great playgrounds or football pitches in the neighbourhood.
At the beginning of the cooperation, all 1,400 employees at the company headquarters in Sendenhorst were addressed, so that as many as possible would get involved as "playground savers". Suitable projects will now be realized in the immediate private environment of the company's own staff. In a second step, the project will be expanded to whole Germany in order to place this important topic and to renovate or build new playgrounds nationwide.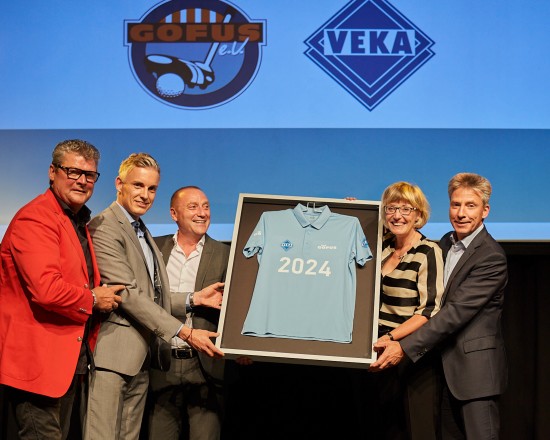 Looking forward to a good cooperation: Norbert Dickel (President GOFUS), Alexander Scholle (Sales Manager VEKA Profiles Germany), Josef L. Beckhoff (Board Member Sales & Marketing), Elke Hartleif (Board Member Human Resources) and Andreas Hartleif (Chairman of the Board).