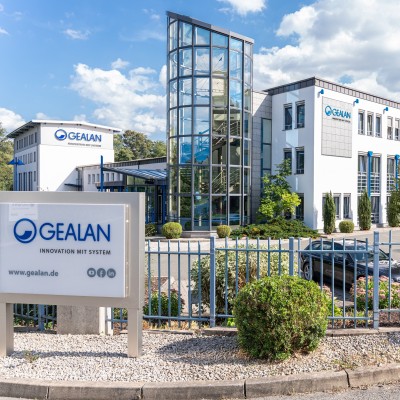 Proactively pursuing sustainability for more than 25 years
Sustainable in all company divisions
The VEKA Group produces profile systems for windows, doors, roller shutters and sliding doors made of PVC. Our two brands VEKA and GEALAN make us the world market leader in the field of PVC profile systems for windows and doors. As a complementary business to our PVC products, we introduced the closed recycling loop as early as 1993. With our corporate strategy 2025, we have set the course for the future. We place value-based corporate management, which keeps the needs of future generations in mind, at the heart of all that we do.
The production of high-quality plastic profiles for windows and doors is done in a resource-friendly manner that encourages responsible use and environmental sustainability. For over 25 years, GEALAN has shown that this doesn't represent a contradiction in terms of the company's profitability. Its past achievements are only meant as one stop along its journey: GEALAN is sparking further action in every sector possible. The goal is to become even more efficient and sustainable.
GEALAN publishes sustainability examples and figures
In the manufacturing industry in particular, it's becoming increasingly challenging to operate in a sustainable yet affordable fashion. For more than 25 years already, GEALAN has been sensibly and efficiently using the resources it requires, such as electricity, water, PVC and additives, in a way that can be verified as being managed responsibly. Processes, formulas and technical equipment are reviewed and updated on a continual basis. A forward-looking action that is saving GEALAN money and resources right now and in challenging times when raw materials are scarce and energy prices are high.
GEALAN doesn't only bank on efficient, environmentally friendly solutions and the responsible use of raw materials in its production. The entire company is regularly audited in terms of its processes. The outcome: sustainability-oriented achievements and improvements that can be measured and demonstrated time and time again – and across nearly all divisions.
Utilising recycled materials to save raw materials and CO
2
GEALAN already started factoring recycling into its product development at the end of the 1990s. It doesn't only do this when designing new tools for the production of profiles, but also when it comes to manufacturing the profiles themselves and the recyclability of the end product. GEALAN's products are thus designed sustainably throughout, from the first design sketch to the recyclable end product. Large quantities of CO2 can be saved through these recycled materials: for each ton of recycled materials used, around two tons of CO2 can be saved. To be more exact, GEALAN used approx. 21,500 tons of recycled materials in 2021, resulting in approx. 43,000 tons of CO2 savings compared to when new materials are used.
GEALAN is a co-partner of REWINDO – a recycling initiative of German PVC profile manufacturers – and is thereby committed to using recycled material from old windows in the inner core of its profiles. It has sourced this material from the window industry's closed-loop recycling system for more than 25 years now. PVC from old windows is thus reused in an environmentally sensible way in new, highly insulating window profiles. Already around 36% of the PVC used at GEALAN is recycled material – and this trend is growing. In addition to old windows, nearly 100% of GEALAN's own production residues are returned into our highly efficient recycling loop.
In May 2021, GEALAN commissioned a new recycling facility at its Tanna site, which provides support with a multistage sorting process. White regrind flows directly back into extrusion, while most of the coloured material is ultimately turned into granulate and can also be reused in extrusion. The new sorting facility in Tanna thereby also eliminates transport paths, which were formerly required for transport between both GEALAN sites and for the transport of purchased recycling materials whose quantities which were once larger.
Saving energy to reduce CO
2
emissions
A great deal of energy is required for manufacturing. Being able to have efficient operations and save resources here is not only sustainable, but also an important cost factor for companies.
GEALAN has already been able to achieve significant savings by taking a wide variety of measures: GEALAN now saves approx. 100,000 kWH per year thanks to the automation of its extrusion lines. Interior and exterior lighting was modernised, switched to LEDs and controlled through motion detectors, allowing GEALAN to save around 1.5 million kWh per year. To date, GEALAN has already saved approx. 5 million kWh since it started cooling using heat pump technology and taking advantage of the principle of heat recovery in this case, thereby reducing the consumption of heating oil.
Forward-thinking organisations also employ environmentally friendly energy solutions, even if switching to sustainable sources means additional costs for the company at first.
Since 2020, both the administration at GEALAN's headquarters in Oberkotzau and the plant in Tanna, Thuringia, have been completely supplied with renewable energy. GEALAN covers its entire electricity needs at both sites with energy that comes 100 per cent from biomass. The complete conversion has been certified by E.ON Deutschland GmbH.
By making the switch to green energy, GEALAN is saving around 18,000 tons of CO2 yearly at both locations. The company's ecological footprint is thus further improved, as neither CO2 emissions nor radioactive waste are produced in the generation of green electricity..
Shortening transport paths to save fuel
Acting and operating in a way that conserves resources and is thus environmentally friendly does not only apply to production processes at GEALAN but also to the logistics and transport policy. Numerous investments and process optimisations in recent years have also supported the company's contribution to putting sustainability into practice. GEALAN's objective is to cut transport routes and save energy and resources over the long term. It has done this up until now, for example, by participating in the EPPA's regulated system for the return of transport pallets and using an intelligent route planning and control system, and thanks to new pan-European networks and distribution centres, higher capacity utilisation is also achieved and fewer lorries are required. In general and wherever possible, GEALAN cooperates with regional freight forwarding companies to prevent unnecessary transportation and excessive logistics costs.
At its site in Tanna, GEALAN has invested approx. one million euros in a new warehouse to store raw materials, including large quantities of external recycling material which are housed there. As a result, the number of journeys required to transport such raw materials is significantly reduced. Starting in 2024, a new, fully automated high-bay warehouse is also slated to automate additional storage activities, which will thereby save forklifts from having to make 20,000 hours worth of trips per year. The additional storage space will soon eliminate the need for an additional 2,000 lorry loads per year that were previously required for transportation to and from leased spaces.
Certified sustainability
Since 1996, GEALAN has repeatedly and successfully put its corporate sustainability to the demanding test of the European Environmental Management System EMAS – both at our headquarters in Oberkotzau and in our production and logistics facility in Tanna. GEALAN was thus one of the first companies in the PVC industry to demonstrate social responsibility in this way. It has also been a long-standing partner to the largest European recycling initiative: VinylPlus. GEALAN has been certified according to VinylPlus's set of sustainability criteria since 2019. The certification criteria include, for instance, the responsible procurement of raw materials and additives, the promotion of closed material cycles, the use of recycled materials, a sustainable energy strategy and requirements for the management system.
GEALAN's innovations save other raw materials and resources: optimised thermal insulation values for GEALAN's profiles as well as constantly refined GEALAN-acrylcolor surface technology also ensure particularly energy-saving and even more durable windows.
"We're investing in sustainability"
'We're investing in sustainability because we believe that it's the right thing to do – for our environment, for our society and for GEALAN. Even if we could invest our money elsewhere, we're intentionally setting a course aimed at the future,' says Ivica Maurović, spokesperson for management at GEALAN, while describing the importance of a sustainable corporate policy and adding: 'In our eyes, it's essential to think and act this way. So that we can use our raw materials efficiently and also make GEALAN fit for the future.'
Learn more about sustainability at GEALAN: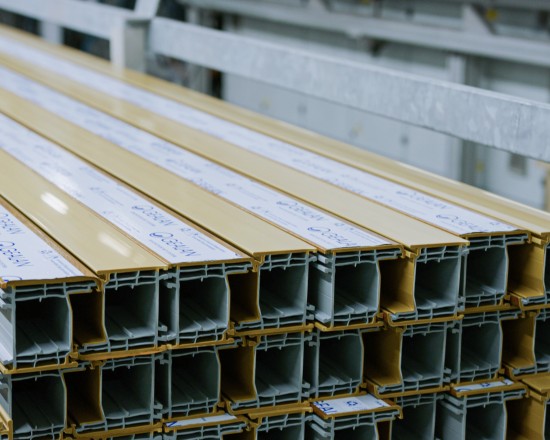 GEALAN plastic profiles with recycled core