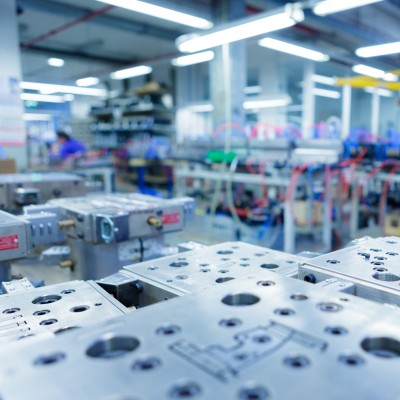 GEALAN digitalized in-house toolmaking
Where it once took cumbersome interfaces and a great deal of paper to build tools, data is now being processed and provided in real-time. Thanks to new efficient processes, GEALAN will be capable of designing and producing new tools much closer to the final quality in future. Digitalization in internal toolmaking will save GEALAN a great deal of time and money in future.
As Kevin Schmelzer began at GEALAN Fenster-Systeme as a tool mechanic trainee in 2006, things were quite different: 15 years ago, production had to be interrupted to run in new tools – that is to optimize them down to the last detail and finish adjusting them for production.
Kevin Schmelzer is now Group Manager in toolmaking and one of those responsible for the digitalization process at the internal toolmaking area of the PVC system provider headquartered in the Upper Franconian municipality of Oberkotzau. In 2018, he even assumed management of the project. Made up of ten to 15 members, the core team has been working to take toolmaking to a new level ever since. "The infrastructure is complete. We want to apply it in initial projects this year, 2021."
In this case, "project" means: Special extrusion tools are produced in the toolmaking area. Simply put, these generally consist of a nozzle, calibration and a sealing tool, referred to as "PCE tools". In turn, the finished extrusion tools are required to produce – in GEALAN 's case – PVC profiles for windows and doors. The profiles are then processed and installed by window manufacturers.
To be able to produce this type of extrusion tool, which can often cost more than 100,000 euros, a technical drawing is first created and transformed into a 3D model on the computer using special software. These data ultimately result in a prototype of the tool.
Motivation due to excellent rankings
"Every year, the University of Aachen in Germany looks for the Toolmaker of the Year. In 2017, we were ranked 4th among "Germany's internal tool shops with more than 50 employees". That was actually really good for us - but after that we were hooked - now we wanted more," Kevin Schmelzer describes the supposed starting shot. This final participation and the associated excellent ranking in "Excellence in Production" was an additional incentive for GEALAN toolmaking to become even more innovative and efficient. Since then, the digitalization of tool design and production has been the prime example of improved processes. This is now done with a continuous data flow - from the digital design to the production of the iron tool and calibration parts.
Digital twins do away with the need for new constructions
What's new? Kevin Schmelzer explains: "Previously, we had a lot of software interfaces, which we have now been able to remove. This saves us a great deal of time and effort cloning tools." The digital twins of the new tools now make it unnecessary to redesign and run in each tool from scratch. Unlike before, production data are now fed back into the design. Adjustments to the new tools are uncomplicated: "Manual changes during the run-in process are done using a GOM measurement and fed back into the 3D model." The finished tool and its digital data then serve as the starting point for the next tool. Once this digitalized process has been established, it will help save a significant amount of production and run-in time for new tools: "We estimate that this will save us around a third of our costs. With tools that are produced for somewhere in the six-figure range, these are enormous savings," states Kevin Schmelzer, confident that digitalization will also be clearly reflected in the numbers in the GEALAN toolmaking area. The new processes are also paperless: Previously, mountains of plans needed to be printed out and taken to the various production stations, but now all the necessary data arrives in real time on tablets. This not only reduces the distances walked, but also saves money, particularly in view of the high cost of printing.
Norbert Gruner, Head of Toolmaking at GEALAN, summarizes the major advantages of the new digital infrastructure: "The entire toolmaking process takes place within just a small space at GELEAN. As an internal toolmaking area, we also have the advantage of being able to concentrate entirely on GEALAN technology. As we are always building not only new geometries but lots of new tools, this innovative technology and approach will give us a major edge in future. In procuring and configuring the new systems, we focused specifically on significantly reducing design and run-in efforts for new tools, which we will now achieve with the digital twins of the tools."
New digital milestones to follow
Due to the new efficient processes, GEALAN will in the future be able to design and manufacture new tools much closer to the qualitative final state. This will make it possible to build more tools, or to build them in shorter periods of time. As of now, a total of four tools are planned for 2021, which will be built according to the so-called copy-and-paste strategy - and thus, according to the plan, will be created in the shortened production time. At any rate, this is a realistic goal for the start of the new infrastructure. The more follow-on molds that can be built according to this strategy in the future, the greater the effect. And the team in the Oberkotzau tool making department is definitely not at the end of its rope yet and is working on further (digital) milestones. If the University of Aachen is once again looking for the best internal tool making, it will surely have a hard time getting past GEALAN tool making in the upcoming years.
Learn more about GEALAN on the website: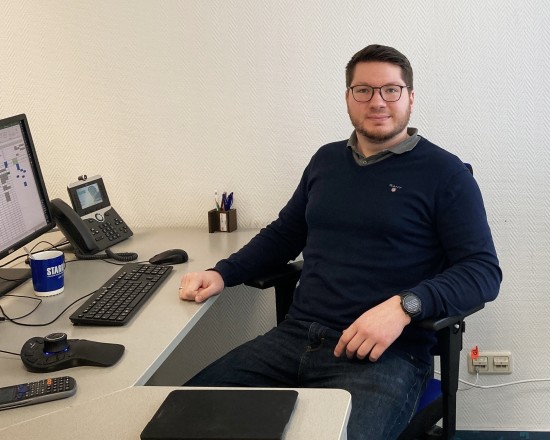 Kevin Schmelzer has been project manager for digitalization at GEALAN Toolmaking since 2018 (Photo: GEALAN)