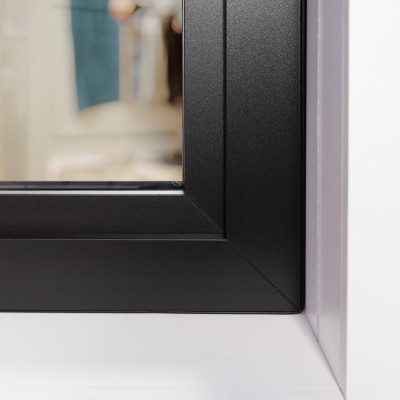 GEALAN-KONTUR – the new premium design system with aluminium option
GEALAN presents its new all-rounder: GEALAN-KONTUR, the new premium design system with aluminium option, is now available – now in white, with decorative foils and aluminium cover shells. It is planned to offer the new PVC profile system in its entirety with all the advantages of the proven GEALAN-acrylcolor surface technology.
Narrow views, more light: Current architectural trends cast in premium form
This is how beautiful, versatile and safe works: Thanks to its clear, straightforward design language both inside and out, the new 82.5 mm GEALAN-KONTUR premium system now sets real accents in terms of window design. Narrow face widths and a maximum proportion of glass also provide more light in the rooms. The result is facades and interiors that reflect the latest architectural trends.
GEALAN-KONTUR also offers design freedom without limits: there is plenty of room for individualization in the system when it comes to surfaces and colours. A large selection of decorative foils allows windows in countless colors and designs. The films can be applied individually: either on the outside or on both sides, in a uniform design or in different colours inside and outside. In addition, films with different surface structures are available - from classic haptics to matt surfaces to window profiles with RealWood wood décor films.
GEALAN-KONTUR is already being planned to be refined using the proven GEALAN-acrylcolor surface technology and its unique properties. Numerous standard and special colours of the proven PMMA surface will enable further high-quality design alternatives in the GEALAN-KONTUR profile system by 2024 at the latest.
Aluminium facing shells as a highlight option
GEALAN-KONTUR plastic profiles are optimized to be combined with various aluminium clamping shells or aluminium frame shells. In this way, the GEALAN system further expands its design freedom.
Visually, the modern aluminium look on the outside of the window underlines the architectural trend towards straight, angular window design. In addition, the aluminium shells are not only strikingly chic, but also extremely weather-resistant.
A special feature of the GEALAN-KONTUR system that enables even more design variants: The system contains a wing profile that can only be combined with aluminium shells. This reduces view and rollover widths.
The colour scheme with the wide range of RAL colours and special aluminium colours is possible according to your personal taste, inside and out. With the possibility of aluminium cladding, the GEALAN-KONTUR plastic profile system combines the best of both materials.
GEALAN-KONTUR: Design meets function
But the new GEALAN-KONTUR premium system has even more to offer than a modern look and a wide range of design options:
Thanks to an innovative system design, the 82.5 mm system with three sealing levels throughout achieves top performance in sound and thermal insulation as well as in statics. Reinforcements within the entire system design and the use of adhesive technologies increase stability: By gluing the pane to the sash profile, the rigidity of the glass pane is transferred to the sash, making the entire system more stable. A fixed central sealing bar ensures optimized burglary protection from the outset.
The modern all-rounder GEALAN-KONTUR thus meets all requirements for a high-end profile system with an installation depth of 82.5 mm. André Wünsche, Head of Product Management / Innovation / Customer Service Center at GEALAN, sums up the new premium development: "With GEALAN-KONTUR, we are taking it to the extreme. We have packed all our knowledge, all our experience into our new premium system."
Thanks to its installation depth of 82.5 mm, GEALAN's new premium system GEALAN-KONTUR is suitable for new construction projects as well as in the renovation sector.
High efficiency through automation
In their production halls, window manufacturers also benefit from the fact that GEALAN-KONTUR has anticipated the entire value chain: GEALAN's new premium system has been prepared for automation, is designed for modern production lines and automated processing in the field of adhesive technology.
Learn more about the new premium design system GEALAN-KONTUR on the website: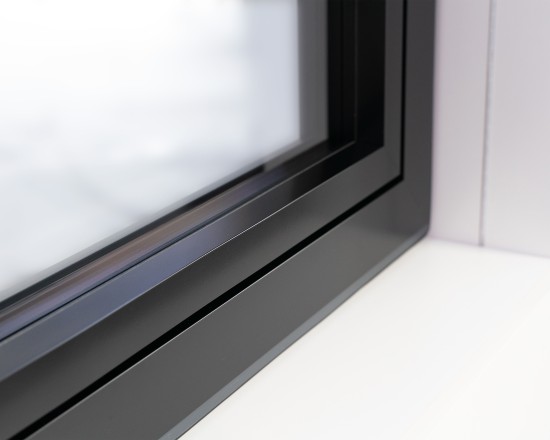 GEALAN-KONTUR with aluminium facing shells: Window element with linear design with installation depth of 82.5 mm