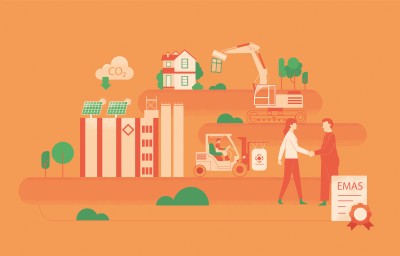 VEKA Group publishes third edition of Future-friendly
Corporate responsibility at VEKA 2022
It is the third time that VEKA publishes its group-wide CSR booklet entitled "Future-friendly". Every two years, we make our sustainability activities visible and explain how we live up to our corporate responsibility.
As a family business, we strive for future-friendly business development with a focus on secure jobs in a healthy environment. We want to provide future generations with a livable, viable and fair world. Therefore, we always consider the topic of sustainability with regard to the three dimensions of company, society and environment.
Looking back over the years 2021 and 2022
The last few years have been marked by major challenges: the pandemic, extreme weather events, supply chain shortages and, last but not least, the Russian war against Ukraine. These challenges have affected us and our customers in a whole new way. The consequences of climate change are also being felt by all of us. This makes it even more important to address the issue of sustainability in its economic, ecological and social dimensions and to create transparency. In our CSR booklet, we now look back over the years 2021 and 2022 and show progress and goals.
Employees get a voice
In this year's issue, we spoke with colleagues from different departments and on various topics. For example, readers can learn about the role of certifications in environmental protection at GEALAN. Since 2008, for example, certified energy management has significantly reduced energy consumption while the production volume has increased.
In the chapter on products, Stephanie Nitzler explains how important life cycle assessments are for the circular economy and the importance of EPDs (Environmental Product Declarations) in calculating the environmental impact of a building.
As a family business, the well-being of our employees and their families is a priority for us. That is why three fathers report on their parental leave and time they could spend as a family. Our colleague Nuria Arroyo from Spain continues by explaining why a well-established health and safety management system is an important basis for employee satisfaction.
By sponsoring the Loneliest Road Tour, we drew attention to the topic of mental health in 2022. Looking back, our colleague Stefan Kordel reports on his experiences during the extreme bike tour through Europe. We also talk about our help for colleagues in Ukraine. Alexander Will, Commercial Director VEKA Ukraine, reports on responsibility and challenges in a country marked by war.
You are curious? Then read our new CSR booklet online: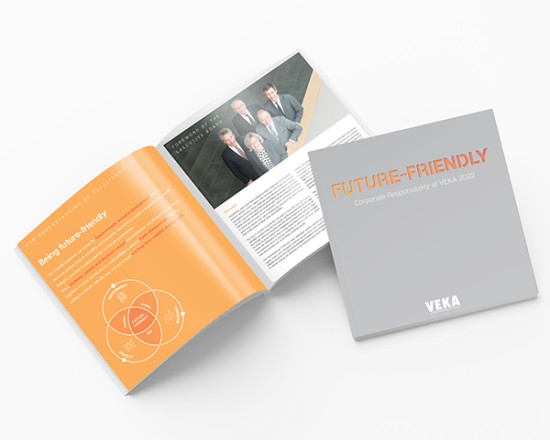 The third edition of "Future-friendly" makes the sustainability activities of the VEKA Group visible.