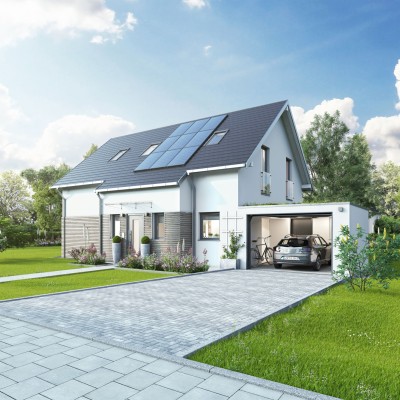 Dec 2, 2021 | PRESS RELEASE
Smart windows for smart homes
Homematic IP and VEKA announce exclusive partnership
Two companies, one philosophy: A smart home needs smart windows. For this reason, eQ-3, the European home control market leader, and VEKA, the world market leader in PVC window profiles, are combining their expertise and developing the smart window based on Homematic IP.
From now on, VEKA will be relying exclusively on the smart technology of Homematic IP for the development of new, innovative products. All products will be fully compatible with the Homematic IP Cloud and can be seamlessly integrated into existing Homematic IP installations. The advantages for the user are crystalclear: direct control, even remotely, via the free Homematic IP app, VDE-certified protocol, IT and data security, and intelligent networking with other Homematic IP devices such as wall thermostats and CO2 sensors. At the same time, customers will benefit from the reliable VEKA quality and the decades of experience of the market leader for plastic profile systems. The first products developed as part of the cooperation will be available in 2022. In addition to its own developments, VEKA will also offer matching solutions for windows and doors from the broad Homematic IP product portfolio.
"Similar to how a conventional window fits into a building, a smart window should also be part of the smart home," says Andreas Hartleif, CEO of VEKA AG, summing up the joint idea. "With Homematic IP, we have found the perfect solution to integrate our products into an established smart home system - with all the resulting benefits for our customers. We look forward to being able to present the first results of the cooperation in the coming year."
Prof. Heinz-G. Redeker, founder and CEO of eQ-3 AG, adds: "We are proud that VEKA, as the market leader in the field of PVC window profiles, has decided to enter into an exclusive and long-term partnership with Homematic IP - further proof that Homematic IP is a convincing, future-proof smart home standard. Through this cooperation, we are opening up an additional essential area of home automation and will be offering Homematic IP users even more options in the near future to adapt their smart home entirely to their own wishes."
About eQ-3
eQ-3 is one of the innovation and technology leaders in the smart home market, especially in the area of home control solutions. In 2021, eQ-3 was named market leader in Europe for the sixth time in a row by the renowned market researcher Berg Insight. With more than 200 products, eQ-3 offers the broadest smart home portfolio in the industry and has marketed more than 40 million wireless solutions in more than 2.5 million homes. Over 100 developers at the company's headquarters in Leer carry out design and product development. Production takes place at the company's own factory in Zhuhai, South China, which has been awarded top marks by the BSCI for corporate social responsibility (CSR) and ISO 14001 and ISO 9001 certification for environmental and quality management. In 2007, eQ-3 AG was spun off from ELV, which had been in existence for over 40 years. The group of companies is 100% family-owned.
For more information please visit the website of Homematic IP:
Download press release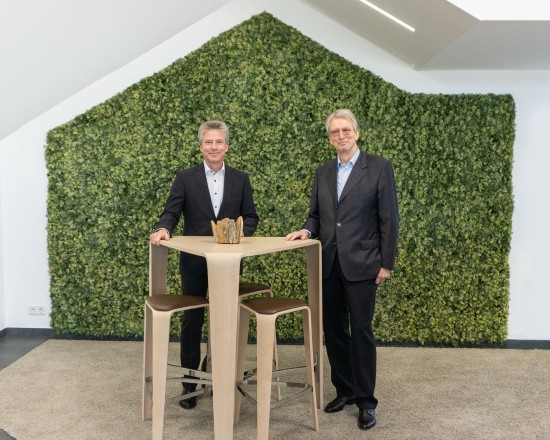 Happy about the exclusive partnership: Andreas Hartleif (Chairman of the Board VEKA) and Prof. Heinz-Gerhard Redeker (Chairman eQ-3).