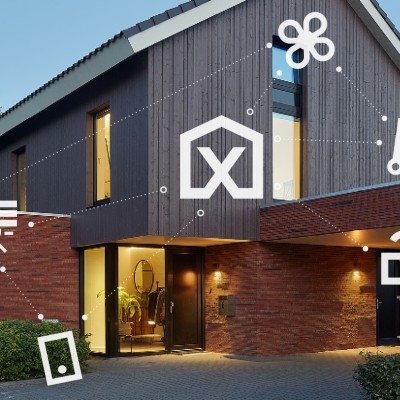 May 16, 2022 | PRESS RELEASE
TEXINO makes Smart Home easy
Your windows can do better
Conveniently connect your own rooms: With TEXINO's smart home solutions, you can create a healthy and safe home with just a few clicks. The possibilities of window and door automation and how to furnish your house or flat in a contemporary way with TEXINO solutions, can now be seen on a specially created website of the new VEKA brand.
The exclusive partnership between two market leaders has been announced at the end of 2021 - now the cooperation between Homematic IP and VEKA is getting both a name and a face. With the launch of the new TEXINO website, jointly developed intelligent window and façade solutions will have their own brand and platform.
No fear of complex, expensive systems and vulnerable interfaces: With the new TEXINO brand, simple and secure smart home solutions that are fully compatible with each other will soon be available.
What is TEXINO?
The new TEXINO brand combines the expertise of two premium providers: eQ-3, repeatedly named European market leader for whole-home systems by Berg Insight, brings its Homematic IP smart home system to the partnership. The VEKA Group, with its two system providers VEKA and GEALAN, is the global market leader in the field of PVC-U window profiles. Both specialists are now pooling their know-how. The result: user-friendly, high-quality yet affordable window, door and shading solutions for everyone that make life easier and healthier: From the perfect room climate in the bedroom to automatic door opening and the ideal room temperature.
Do I have to be a Smart Home professional?
TEXINO products provide window manufacturers with an easy and secure entry into the Smart Home business. The uncomplicated solutions create valuable additional benefits for windows.
In addition to the tested product combinations, TEXINO comes with an all-round carefree package: installation instructions, training programmes and personal support make getting started with window and door automation easy.
The eQ-3 specialist network supports window manufacturers in such a way that it fits their daily business exactly: If you want to install the existing smart home components from the broad Homematic IP portfolio, the eQ-3 specialists will take care of the installation. If window manufacturers would like to expand their own expertise, they can acquire the necessary know-how with TEXINO support and install and set up the Smart Home solutions themselves.
Easy and secure
TEXINO solutions are designed in such a way that they are not only easy to install, but can also be used intuitively. Users also benefit from the multiple award-winning security of Homematic IP. The system from eQ-3 has been certified by the VDE for IT, protocol and data protection for the fifth time in a row. Control is simple and modern: Smart windows are controlled simply by pushing the button or via the free Homematic IP app - at any time and from anywhere. The connected roller shutter can be opened or closed using voice command.
TEXINO offers selected components that can be expanded with more than 150 smart products from Homematic IP. The advantage: users have almost unlimited possibilities to expand their Smart Home, even at a later date. At the same time, they benefit from years of experience and expertise from market leaders.
Welcome to TEXINO, our Smart Home world for windows and doors:
Download press release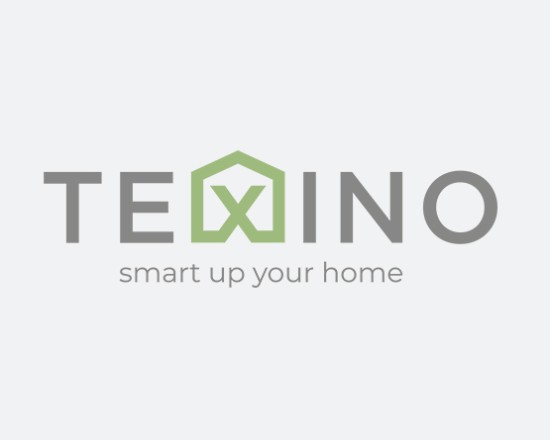 The new brand logo of TEXINO