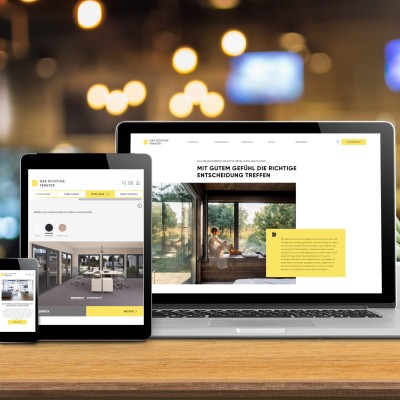 VEKA and SEMCO create new online platform
Focus on value-added windows, glazing and profiles
The joint online platform of market leaders VEKA and SEMCO offers German building owners a comprehensive information portal on all aspects of choosing the right window.
Our profile system provider VEKA has launched a new online platform together with SEMCO: the German website DAS-RICHTIGE-FENSTER.de. Because what was once unthinkable is now reality. Even a building element that requires explanation, such as the window, is now available in many online shops. However, in many cases the operators are IT start-ups and not experts from the industry. There are many important factors and technical peculiarities, which have to be taken into account when it comes to windows, so competent advice from a local specialist is always necessary. But how do you bring interested building owners and suppliers together quickly and easily? With the online platform DAS-RICHTIGE-FENSTER.de!
The goal is to create the largest German-speaking content platform on the topics of premium windows, glass and profiles. The website intends to inform and inspire both private and commercial building owners about value-added window products. The content helps the user to make the right decision when buying windows with a good feeling. This not only supports the consulting work of the platform partners, but also offers effective online sales promotion with regard to products with added value.
Premium products are true multi-talents
Nowadays, both premium glass and profiles made of plastic are true multi-talents. In contrast to standard products, they combine numerous features in just one product and thus create more values. For example, SEMCO climate-control glass alone offers optimum thermal insulation in summer and maximum energy efficiency in winter thanks to its very low g and Ug values. Depending on the customer's needs, they can be flexibly combined with other additional functions such as security, sound insulation, anti-condensation, anti-reflective or bird protection. In combination with high-quality class A PVC-U profile systems from VEKA (according to DIN EN 12608), this results in premium windows with noticeable added value for the customer's own property and personal well-being.
Many building owners are not yet aware of these combination options and the resulting advantages, for example the potential savings in energy costs. This lack of knowledge often leads to wrong purchasing decisions. The information on DAS-RICHTIGE-FENSTER.de can help prevent wrong decisions.
The best of both worlds
"We rely on a comprehensive and, above all, informative portal with a wide range of coverage, which lives to a large extent from the downstream personal consultation of our partners - the specialist companies on site," says Alexander Scholle, Head of Domestic Profile Sales at VEKA. Through their daily work, the participating window specialists know about the functions and advantages of VEKA and SEMCO value-added products and can provide comprehensive information. We also support them with regular trainings. "According to the motto "The best of both worlds", we combine the advantages of the online presentation with the competence of the regional window specialists into a compact unit: Inform online and buy offline - that is our concept behind DAS-RICHTIGE-FENSTER.de", adds Klaus Köttering, Managing Director Sales and Region West at SEMCO.
The Window-Inspirator helps to make the right decision
The Window Inspirator plays an essential role on the website. Visitors can use the intuitive tool to view living and working environments flooded with daylight. With this self-generated inspiration, users can contact a specialist window company of their choice for advice. Since the online platform is not an online shop, there are non-binding product recommendations and no price quotations. Authentic renderings give building owners a real impression of their particular choice and setting during use. As a supplement, they can switch between the interior and exterior views at any time and go back to the previous page or forward to the next page. An info box with operating instructions on each page rounds off the user-friendliness of the Window-Inspirator.
"With our content, we create an awareness among building owners of the diverse functions, combination options and added values of our products, ultimately offering them a well-founded decision-making tool when buying windows," says Alexander Scholle, summarizing the benefits behind the online platform. Klaus Köttering continues: "This in turn makes the work of our partners easier, because they no longer start their consultations from scratch. By transmitting qualified leads, we also offer them active sales promotion, which ultimately leads to more success on all sides with more orders."
Hybrid approach for the German market
VEKA and SEMCO customers from all over Germany can become partners of the online platform. Because this is clear to the two operators of the online platform: Technically sophisticated added-value products are only sold through convincing advice on site. No online platform, no matter how good, can replace the experienced window specialist. However, without an online platform, many building owners do not even end up with a specialist. This is precisely why we pursue a hybrid approach of an online platform with a direct link to the window specialist.
Of course, the initiators are investing in a comprehensive marketing campaign of the website, so that in future maximum attention will be generated among potential building owners on all important channels. At the same time, the platform meets all the requirements for appearing as high up as possible in Google searches for windows, glass and profiles. To reach this goal, all visitors of DAS-RICHTIGE-FENSTER.de. are provided with relevant content. In addition, users find various links to the affiliated partner companies - to answer questions or arrange a consultation.
Information on funding opportunities
In addition, the website deals with important topics such as state funding for energy-efficient refurbishment and individual building measures. Visitors find a summary of current funding opportunities for new construction and renovation of private and commercial building projects. This overview is constantly updated and supplemented with helpful tips and tricks on what to consider when applying for funding.
"We believe that we are entering the market at the right time with this project and are thus establishing a marketing and sales channel via which we can inform building owners online about all the added values and advantages of modern windows. We then forward it to the specialist companies and can thus actively support our customers in advising and selling value-added windows," Scholle and Köttering agree.
About SEMCO:
With around 1,800 employees at 21 locations across Europe, the SEMCO Group is a competence partner for glass in windows, facades and interiors and is one of the trendsetters in progress and innovation in the European flat glass industry. The group is managed by Semcoglas Holding in Westerstede, Germany, and supported with central services.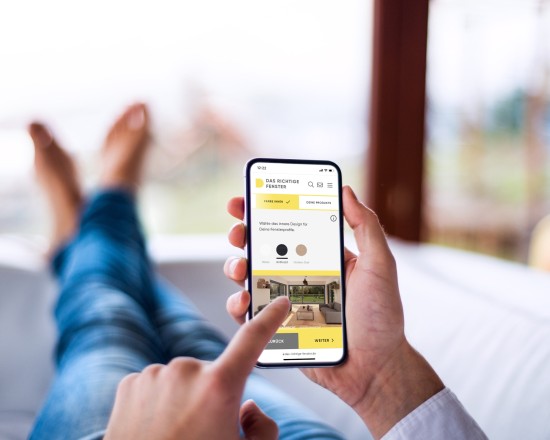 In eight steps, the window inspirator guides users intuitively through living and working environments flooded with daylight and then to a window specialist listed on the platform.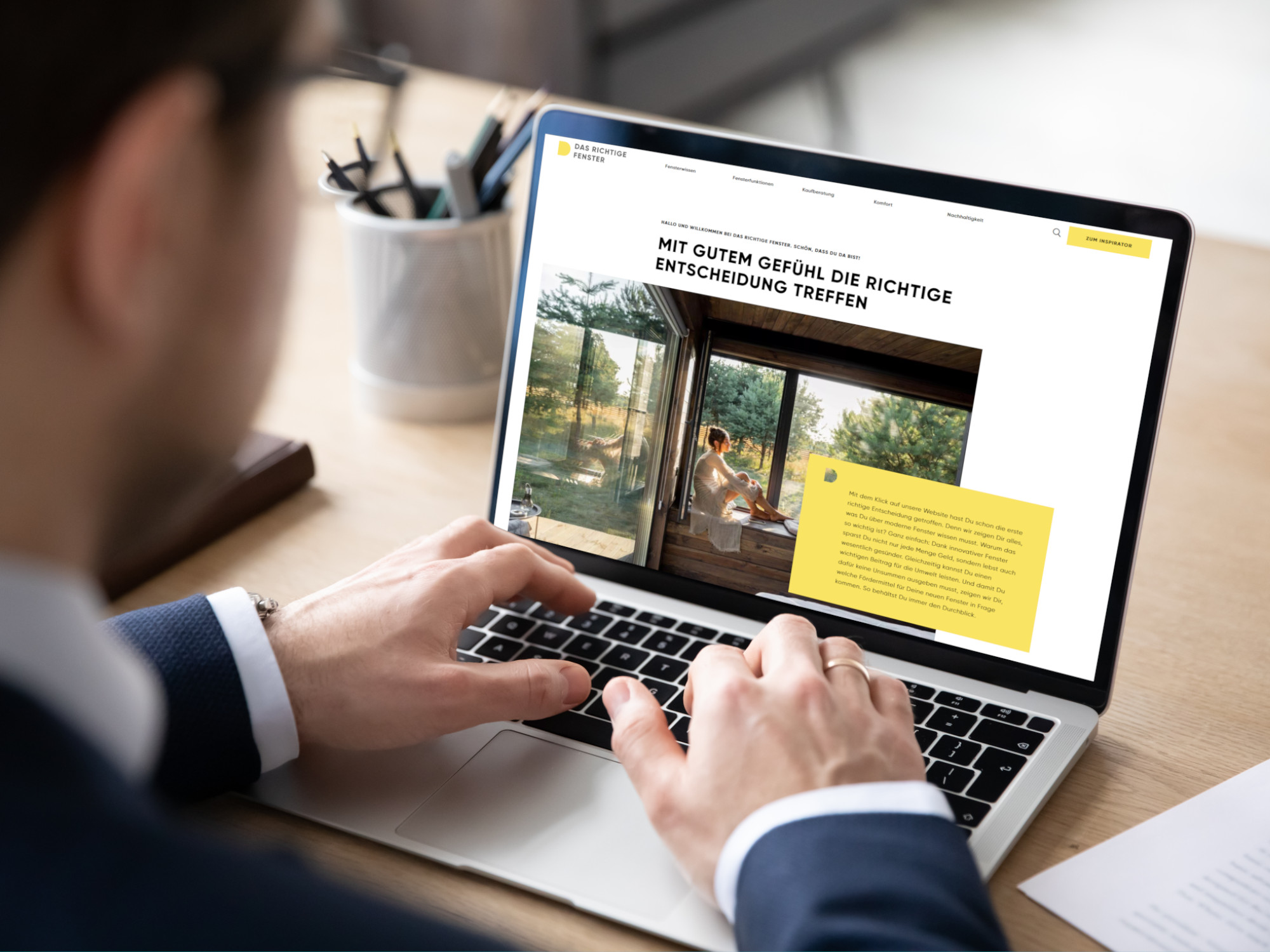 German private and commercial building owners can inform themselves in detail about all aspects of windows, glass and profiles, so that they can then make the right purchase decision with a good feeling.